Our amazing Christmas Glasses transform any Christmas tree fairy lights into Snowmen, Reindeer, Gingerbread men and even Santa himself! In fact, Christmas Glasses transform any point of light into a magical Christmas image. Listen for the "WOW!" every time someone tries them for the first time.
Brand new! Our amazing Halloween Glasses transform any point of light, including street lights & car headlamps into Brain Chilling Bats, Scary Skulls and Petrifying Pumpkins. Perfect for Halloween parties and Trick or Treating! Amaze your friends and children. Listen for the "WOW!" every time someone tries them for the first time!

Royal Mail. First Class. Your package should be with you within 2 business days.
We ship out within 24 hours of your order.
December 18th is the last date for guaranteed Christmas Delivery however we will be shipping throughout the entire Festive Season
In the very unlikely event you are not happy, you can return your order. Returns are at your expense and we will reimburse your purchase price provided glasses are in resalable order and not damaged, folded, or used in any way.
Absolutely not! Please do have lots of fun,but don't take risks with your and others safety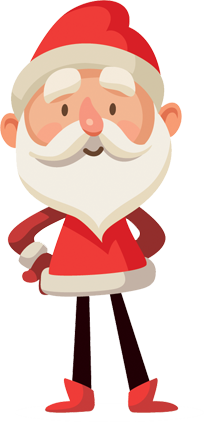 With over 10 million Christmas Glasses having been sold in in North America, we first introduced Christmas magic to the UK for Christmas 2012. With over 1 million glasses sold since then, Christmas Glasses are available to buy across the UK from a wide range of retailers (particularly the best Garden Centres) and you can buy direct from us too!
Manufactured in the USA we are the exclusive supplier to the UK & Ireland. We also supply customers across Europe, South America, Japan and even China.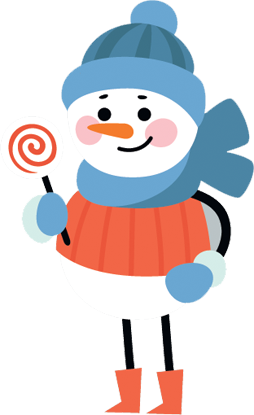 How do they work?
Although the lenses look clear they transform any point of light into Christmas images. This includes Christmas fairy light, LED lights, and even car headlights and street lights. They amaze every one of every age.
Originally developed by NASA engineers (yes, honestly…but probably for other uses), the engineers turned the science into Christmas magic! The lenses turn any point of light into a magical Christmas image. They can be worn over normal prescription glasses just like 3D glasses at the cinema.
Manufactured in the USA, we are able to supply a wide range of lens types but focus on our Christmas favourites; Snowman, Santa, Gingerbreadman and Reindeer.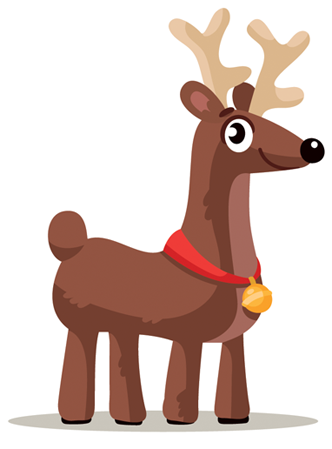 RETAILER PACKS
If you are a retailer and sell Christmas then add our amazing Christmas Glasses to your product mix. Your customers will love them, and at a typical retail price of £2.49 they provide a great impulse buy.
Our Retailer Pack comes with everything you need; 300 pairs of glasses, our free standing cardboard FSDU includes flashing LEDs, "try me!" pairs and even batteries. It's a piece of cake to setup. Shipped in a single cardboard envelop, simple pull the tree out, hang the stock and you're ready to go!
Each Retailer Pack comes complete with 300 pairs of glasses, 75 of each of our amazing four designs:
• 75 x Reindeer
• 75 x Snowman
• 75 x Christmas Presents
• 75 x Santa
Please contact us to order your Retailer Pack. Larger stores often have several positioned at different locations.
We do recommend:
If you sell Christmas lights…co-locate so your customers can be amazed by all the lights!
If you have a grotto…we can supply some extra pairs to tie along the path to see Santa, keeping everyone entertained in the queue!
Please take a look at our Retailer Pack Fact Sheet and give us a call to discuss your plans. The fact sheet includes details on pricing & volume discounts. Pricing can also be provided in Euros and US Dollars.
Custom Glasses
If you're looking for something special for your event and require more than 5,000 pairs of glasses then we can supply custom glasses.
You can have your own design, logo, wording and printing on the frame of the glasses. We will do the design work for you for no additional charge. Just send us your requirements and we'll do the rest.
You can then select any of our Christmas lens types, or even any of our other stock lens images…glasses are not just for Christmas!
Custom Glasses are usually supplied in bulk shipped to your preferred location worldwide direct from our manufacturing facility in the USA.
Please take a look at our Custom Lens Fact Sheet and give us a call to discuss your plans. Pricing can be provided in Euros and US Dollars.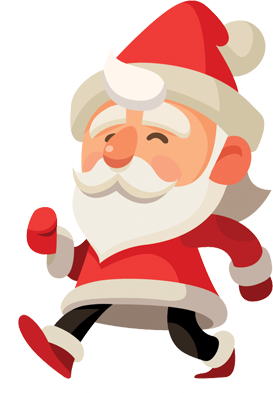 ABOUT US
We are based in Berkshire, have strong ties with the USA and a love of Christmas!
Not only do we work closely with retailers, but also Father Christmas theme park rides, Christmas lights "switch on" events, and Santa's Grottos! Transforming any Christmas event into something truly magical.
Our clients range from the largest DIY chains and Garden Centre retailers through to independent stores, event organisers, commercial Christmas designers & decorators. We don't just supply the UK and Ireland, but we also supply customers across Europe, South America and as far as China & Japan.
We are able to draw on world beating manufacturing and distribution capability to ensure you receive the stock you need, when you need it! Custom glasses can be supplied to suit specific requirements, whether for corporate promotions or printing in your language.